---
---

San Francisco Review of Books, June 1979
Strictly San Francisco
By Diana Liu
"What pig could himself deny
A gently seasoned porky pie?"
Solemnly nibbling on pork-filled buns and ham pate, they gathered to hear Pam Silin recite from her recently published collection of pig poems, The Love Poems of Honniker Winkley. As they listened to the words of porcine passion, their faces registered incredulity. Why had these poems been lost to the world for so long?
By some fluke, Silin found these poems while on a truffling expedition. What luck that a pig unearthed nearly 200 unpublished manuscripts by the "mad Franco-Irish-Jewish poet,"Honniker Winkley. Though he had been scorned by his contemporaries, Silin would soon make him a legend in this lifetime. Determined to show Winkley's work to the world, Silin produced The Love Poems of Honniker Winkley.
And from those dramatic beginnings, we come to the Mansion Hotel ofn Sacramento Street to honor Silin and her achievement. It was a fitting place for Winkley's poems to be introduced. The hotel, filled with fascinating objet de swine is a porcophiliac's dream. An artist-turned poet, Silin herself painted the intriguing pig-mural on the hotel wall. Entitled "Pignic in Golden Gate Park," it perfectly complemented the Victorian pig lady and the carousel pig -- other objects in the pig collection exhibited throughout the hotel.
After Silin read selected works from her book, pianists John Randall and Robert Pritikin performed a musical duet on the pigiano and the concert saw. Someone suggested they play "O Pig o' My Heart," but they ignored the request. From then on, the group could not be stopped. Pig puns erupted from all sides. The jokes caught on.
A tall man in a beautifully tailored pinstripe suit stood talking with a lovely lady in a silk dress. He encountered difficulty when he tried to drink his wine; he just couldn't get it to his lips. She suggested he remove his pig mask first. It worked, and he thanked her so much.
I found Silin standing next to the liver pate, molded into a pig's head. She laughed animatedly as she offered me some "por k'oeuvres."
"I'm not totally schizophrenic," she said. "I just wrote these pig poems for fun. . . as a sort of relief from the seriousness of academics. I'm presenting them a s a total spoof -- tongue-in-cheek."
As a painter, one of Silin's favorite motifs was, naturally pigs. In 1976, she wrote the pig poems "just for fun." Initially, she had no thought of publishing them, but since her friends enjoyed the humor and wit of her work, she took them to Lancaster-Miller Publishers. Apparently someone at the publishers -- a closet pig fan perhaps -- liked the witty dialogue between Honniker and his pig, and felt there was a market for it.
"As one reads the poems from beginning to end," said Silin, "the persona of the character develops. If people can see the humor in it at all, it was worth writing."
Though the poems were meant to satirize serious poetry and serious poets, Silin was amazed to see that her book party had also turned into a rather manic parody on serious literary cocktail parties. Guests admitted that this party was definitely one of the more unusual they had ever encountered, and they wasted no time in getting caught up in the subtle hysteria of it all.
"I expect a real, live little squealer to come funning out tf the next room at any minute," said one amused guest, as he stared at the grand piano -- covered with painted pig designs.
It was one of those rare afternoons when the abnormal can become the normal for a short time. Beyond being a publishers' party to hype a new publication, it became an invitation for anyone and everyone to join in making fun -- of themselves. Silin was glad that it had turned out that way. If the introduction to her book could make people laugh, she had a chance to dispel the usual occurrence of poetry books being 'bad sellers.'
At this point, Silin has no plans for going on any more truffle hunts. "I may write more, but I don't want to impose more pigs on the public if they don't want them."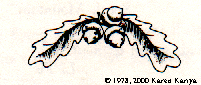 Book Scene, S.F. Examiner, April 9, 1979

Pig in a poke
by Mickey Friedman
What pig could himself deny
A gently seasoned porky pie?
Pam Silin, painter and muralists, was reading an "Ode to a Swine" to a room full of listeners at the Mansion Hotel. Not far from her elbow was eight pounds of pork pate with truffles, formed in the shape of a pig. Across the rooms was a piano decorated with cavorting piglets. Minutes earlier, a mural on the kitchen wall, a rendering of two cunning porkers eatin pie and drinking wine, entitled "Pignic in Golden Gate Park," had been unveiled with appropriate pomp. In the next room, a table groaned under what the perpetrators of the occasion chose to call "por k'oeuvres." It was a veritable Festival of Lard.
And what could have been more appropriate for the birth squals of "The Love Poems of Honniker Winkley," a lost volume of porcine paeans now miraculously resurrected. The poems, uncovered by Silin on a truffling expedition near the late reclusive Winkley's Parc des Porcs close to Nimes, France, have been edited by Silin and made available to the public by Lancaster-Miller Publishers.
Winkley, it seems wrote in many styles, "from Chinese to Dylan Thomas," according to Silin. The works run the gamut of emotions, too, from the overt violence of "Pig Wrath in the Grape Arbor" ("Grape root sucks earth/Swallows fecund juice of rutting swine"), to the more mannered "Progress/Process" ("A man sucked sausage/Held daintily with nature's pincers/Forefinger and thumb") to the oriental serenity of "Piggy Pie, Oval Moon" (Piggy Pie, oval moon/Red boat floating backward"). But diverse as they are, the poems center around a specific issue, Silin says. The "continuously nauseating theme," as she calls it, is a question: "Is it legitimate for one's lover to eat one's lover in the end?"
James Miller, of Lancaster-Miller, who wrote the scholarly exegesis that introduces the "Love Poems," provided a more obscure explanation. Referring to Winkley as a "porkestentialist," he said, "He believed the world was chaos, and the one bit of order was the ingestive act. The process of ingestion and everything it implies is the core of existence." In his Introduction, he goes further. "The ingestive process provides meaning for the eaten, for by being eaten, it is fulfilling the ultimate function of one stage of existence, even as it enters into a new stage. For the eater, highest meaning occurs when ingestion is experienced in a quasi-transcendent state of 'guiltless complacency' (stase morale).
There were other works by Winkley, who until now has been totally unknown, in the uprooted manuscripts Silin claims she discovered. Unfortunately, his critical manifesto, the Esthetique de Porc, and other invaluable works were lost when she was treed by a pack of deranged wild boars.
A dramatic, one might almost say incredible, story. Of course, it could be that the whole thing is a parody written by Silin, illustrated by her partner, Karen Kariya, and published by Lancaster-Miller with tongue inserted in jowl. You can decide for yourself which version is hogwash.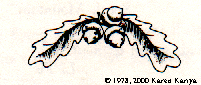 ---

The Berkeley Barb, April 12-25, 1979
Poems before swine
By Jayson Q. Wechter

"You are invited to a pignic," read the press release. Though we often receive strange invitations here at the Page Two desk, this one promised to be unique.
"Feast your eyes on the country's most impressive collection of porkabilia," it continued. "Join us for wine, por k'oeuvres, and a reading by P. Silin of Ode to a Swine from the Honniker Winkley poetry collection."
Honniker Winkley, the "pig poet of France," whose unpublished poems, lost for half a century, were discovered on a truffle hunt in 1976? Yes that one. And the folds at the Mansion Hotel, San Francisco's classiest turn of the century hostelry, were celebrating the publication of those poems with a formal reading, complete with pork pies, pate molded in the shape of a pig, and an unveiling of Silin's mural, "Pignic in Golden Gate Park"
The mural (which also appears as the frontpiece fo the book) depicts two pearly-white swines lounging around a tablecloth on a green hillside, feasting on grapes and pie and goblets of wine.
"I think that and the other illustrations in the volume express how Honniker Winkley felt, "said Silin. "He was very concerned with the relationship between man and beast, of all that eats and is eaten."
The existential poet, a contemporary of Alfred Jarry, had a fascination for pigs, ducks and other barnyard animals who occupied a special place both in his lyrics and upon his dinner table. His poems bear titles like "Piggy Pie, Oval Moon," "Dressing Up My Gumshoe Duck," "Love Likes a Gander and Adores a Goose" and "Pig Wrath in the Grape Arbor."
Silin says she found two-hundred of his unpublished notebooks buried in a metal box near a Perigord pig farm in 1976. She had transposed only a fraction of his works when a stampede of wild boars through her front yard destroyed the rest. From memory she had artist Karen Kariya recreate Winkley's sketches, and the result is a fifty-two page volume of verse and artwork, The Love Poems of Honniker Winkley.
Silin, a tall, delicately-featured Bay Area painter and muralists, said the fact that she is married to the book's publisher has "little to do" with its appearance. She also claims an affinity for pigs that predates her discovery of the notebooks.
"One day about five years ago I was at the children's petting zoo, and I suddenly became aware of the wonderful flat noses on the pigs," she said. "I wondered how one would feel against my cheek. I realized that their flat noses are truly special."
Silin denies having had any sort of intimate relationship with a pig ("I only paint them") and her husband, upon examination, turned out to have no pig-like features. Her three children, likewise have decidedly un-flat noses.
As a porkophile, she is not alone. Robert Pritikin who owns the Mansion Hotel, is a renowned collector of pig paraphernalia, and commissioned Silin to paint several murals depicting pigs in idyllic settings there.
This place is pig heaven," Silin remarked.
It was suggested that given the subject matter of the book, and its publication date (April 1st), that a hoax might be suspected -- that perhaps Honniker Winkley never existed, and that Silin wrote the poems herself.
"Well," she said, "I believe that everyone lives in their own reality, and that reality is the truth. My personal belief is that Honniker Winkley wrote the poems, and I didn't. In fact, it took me at least six months not to write them. Now why don't you go have something to eat. The pig-liver pate is terrific."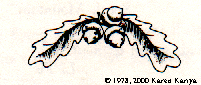 ---
Santa Cruz Sentinel, April 8, 1979
Love Poetry for a Pignic
By C.F.

Honniker Winkley's poems were rejected by publishers when he wrote them around the turn of the century.
In fact, it wasn't until some enterprising pigs were snuffling around for truffles in France recently that Winkley's long-lost love poems resurfaced.
Bay Area Muralist P. Silin was on hand for that historic event and conscious of the merit of the discovery, helped to get the poems published.
The object of the poems is (not woman, not nearly so common) PIGS! These marvelous poems are vivid 'images gastronomique," dedicated to all that eats and is eaten. For example:
"What pig could himself deny
A gently seasoned porky pie?"
But the above excerpt should not deter those who admire serious poetry. Indeed Winkley's clipped and rhythmic style is a joy to read aloud. And indeed, would be a welcome addition at any pignic.
Augmenting the poems are line drawings by Karen Kariya who has recreated some of Honniker Winkley's own lost art work.
P.S. The publishers are interested in any biographical material on the "pig-poet." If you know anything, contact them.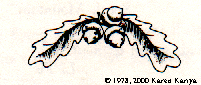 ---
The Love Poems of Honniker Winkley was first published in 1978 by Lancaster-Miller Publishers, Berkeley, CA.
© 1978, 2001 Pamela Silin-Palmer. All Rights Reserved
Except for brief passages quoted in a website, newspaper, magazine, radio or television review, no part of this book may be reproduced by any means, electronic or mechanical, including photocopying, printing, and recording, or by any information storage and retrieval system, without written permission from the author.