Grand Opening of the New Castleknock College Art Gallery
Featuring exciting recent paintings and the spectacular rock and roll poster art of past pupil Patrick Palmer, class of '68
& A collection of magical paintings and fantasy pieces by California decorative artist and illustrator Pamela Silin-Palmer.
Opening Thursday April 18, 2013 7:00pm to 9:00pm.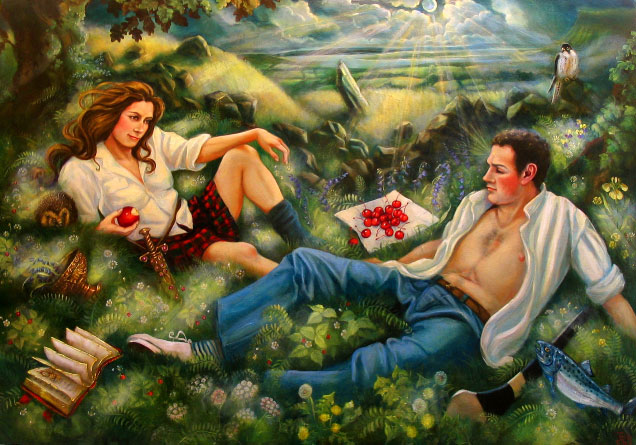 On the Run with Diarmuid and Grainne
© 2009 Pamela Silin-Palmer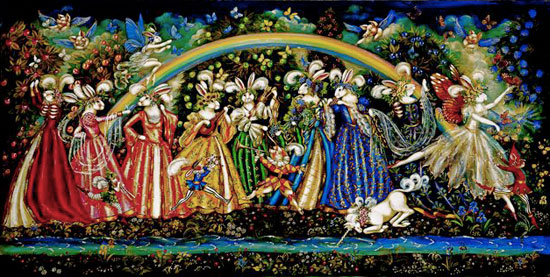 Rabbits of the Rainbow™
&copy 1998 Pamela Silin-Palmer
See some of the magical collections of Pamela's signature brand of illustrated
greeting cards
and beautiful
paper products
, licensed and distributed in America over many years by Sunrise Greetings and Leanin' Tree.
Click Here